OPGW Cable
Product categories of OPGW Cable, we are specialized manufacturers from China, Opgw Cable, Opgw Fiber Cable suppliers/factory, wholesale high-quality products of Optical Fiber Cable Fittings R & D and manufacturing, we have the perfect after-sales service and technical support. Look forward to your cooperation!
China OPGW Cable Suppliers
An OPGW Cable was patented by BICC in 1977 and installation of optical ground wires became widespread starting in the 1980s. In the peak year of 2000, around 60,000 km of OPGW was installed worldwide. Asia, especially China, has become the largest regional market for OPGW used in transmission-line construction.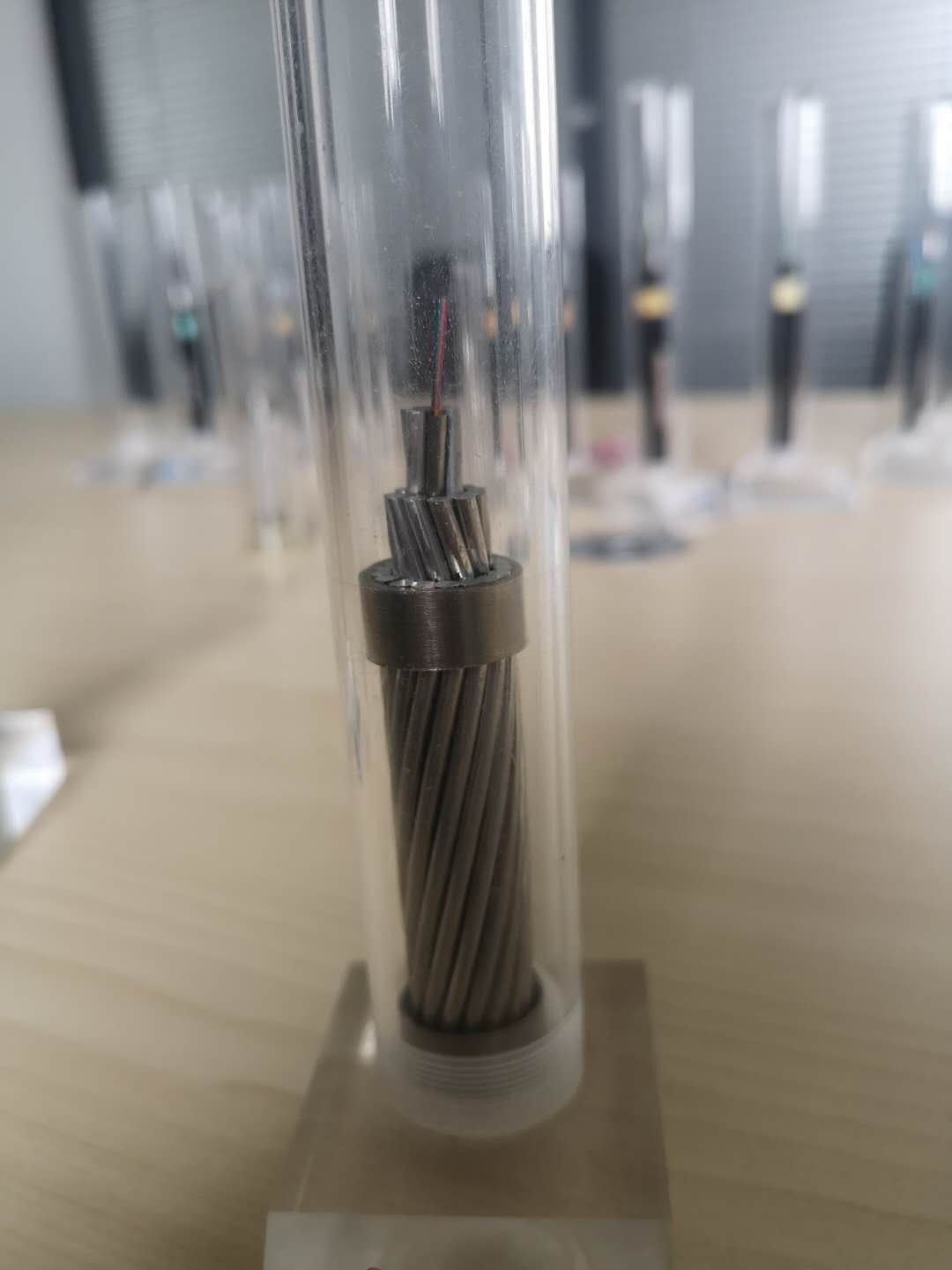 Optical Fiber Cable are used by utilities as an alternative to private point to point microwave systems, power line carrier or communication circuits on metallic cables.
OPGW as a communication medium has some advantages over buried Optical Fiber cable. Installation cost per kilometre is lower than a buried cable. Effectively, the optical circuits are protected from accidental contact by the high voltage cables below (and by the elevation of the OPGW from ground). A communications circuit carried by an overhead Opgw Cable is unlikely to be damaged by excavation work, road repairs or installation of buried pipelines. Since the overall dimensions and weight of an OPGW is similar to the regular grounding wire, the towers supporting the line do not experience extra loading due to cable weight, wind and ice loads.